Finding identity, belonging, and purpose in Christ
At City of God, we believe the purpose of youth ministry is to partner with parents to help their kids grow to love God and His Word.
COG offers a ministry for 6th - 12th grade students on Sunday nights. Make sure to check the calendar to find out more about their biweekly gatherings.
Want to impact the next generation?
We are looking for leaders eager to teach the gospel and to show students what it means to follow Jesus. Contact Stephen with questions and/or interest!

Interested in finding out more about City of God's ministry for junior and senior high students?
Contact our student ministry leader: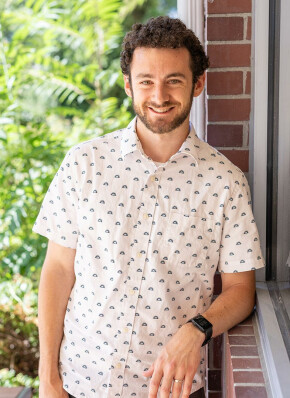 Stephen Sutton
Director of Children's Ministry
I love seeing children come to know and love Jesus and the gospel, and I long to see a vibrant relationship between parents and the local church as we raise children up in the Lord.
I am born and raised in the greater Lafayette area and graduated from Purdue University where I met my wife Libby. We had our first baby girl in 2023 and love being her parents!
When I'm not at church or home you can usually find me doing something with sports. I have coached soccer for 5 years and love watching or playing just about any sport there is.