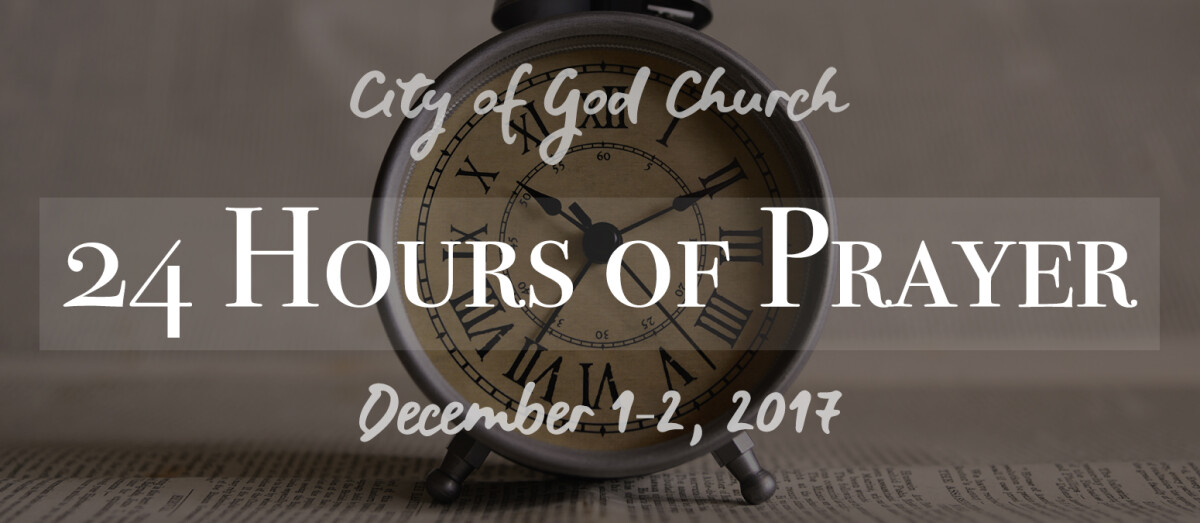 Friday, December 01, 2017, 6:00 PM - Saturday, December 02, 2017, 6:00 PM
Join City of God Church as we pray together from 6PM Friday December 1st to 6PM Saturday December 2nd. We will spend time praising God and glorifying him as well as praying for this church, the Lafayette community, and the world. We will have small worship sets every six hours at 6pm, 12am, 6am and 12pm. We will have a time of reflection and worship at 6pm on Saturday led by some of the City of God worship team.

Free childcare will be offered from 10am-noon on Saturday, December 2nd to allow parents to pray together during the event.

Come for as long and as often as you would like. Coffee and snacks will be provided. This event is staffed during the entire 24 hours by people who are willing to pray with and for you if desired.
If you would like to submit a private prayer request for us to pray for during the event please let us know here.
If you are interested in volunteering please register here. Please register to volunteer by November 19th.